Zeraf Antonius, Captain of the 4th Company of the Azure Flames, Scion of Atrus, Hero of Tenkath Hive, the Laurel Crowned.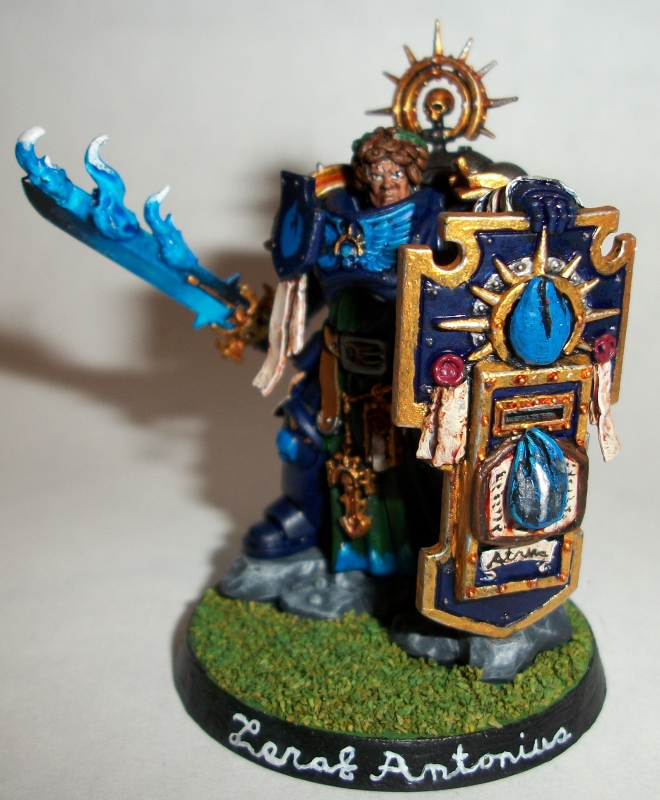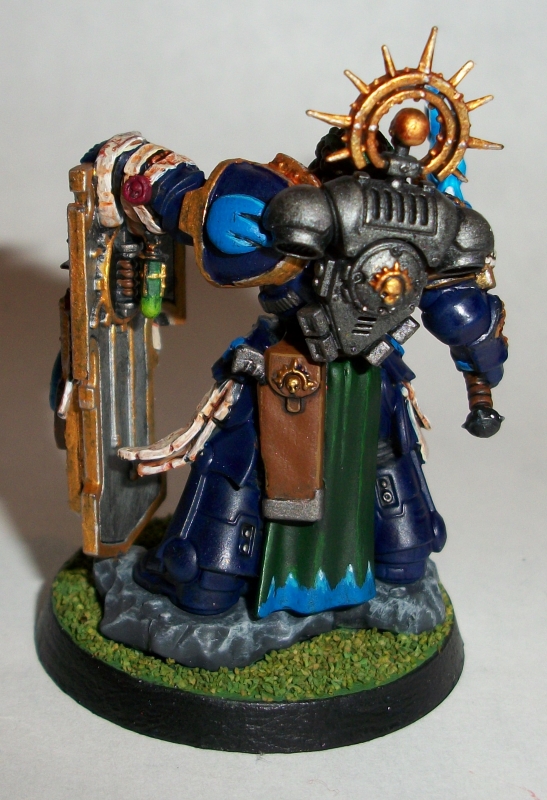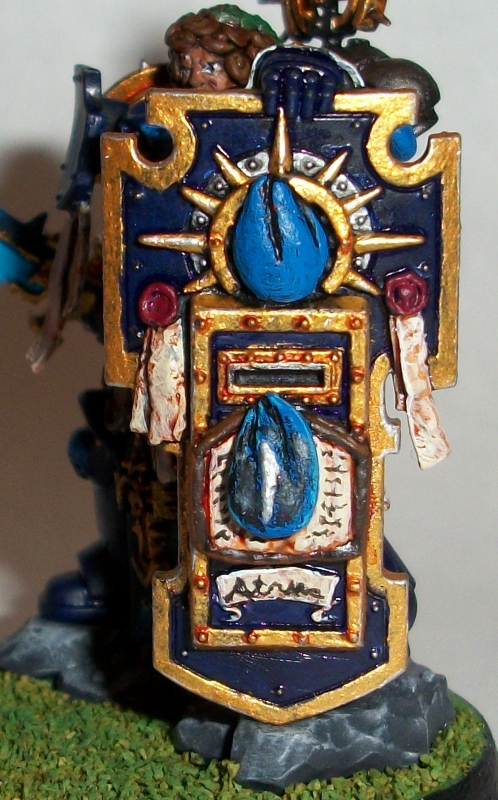 Bearing a shield made from the Sarcophagus of his fallen gene-father, Atrus, and wielding a custom made sword (as The Burning Blade). Antonius has crossed the Rubicon Primaris following the events of the Omega War, and the subsequent discovery from the Indominus Crusade. Antonius will be the main character of the upcoming web novella Home Fires: An Azure Flames Story.
Additionally, I updated another squad with decals! These Assault Marines without Jump Packs are a cheap and effective addition to several of my lists.
Gotta love that classic pewter sergeant. This squad was originally painted for my first Golden Rhino tournament. However, due to the unfortunate events of the Omega War, they have joined the Third Company.
Next: Razorback Turrets with Assault Cannons!